We devote ourselves to selecting not only the finest leathers but also the smoothness of zippers, refined texture of inner materials, and perfect color coordination. We make this possible through low-volume manufacturing. Our aim is to continue our search for the highest quality materials and most innovative skills to produce the warmest leather products.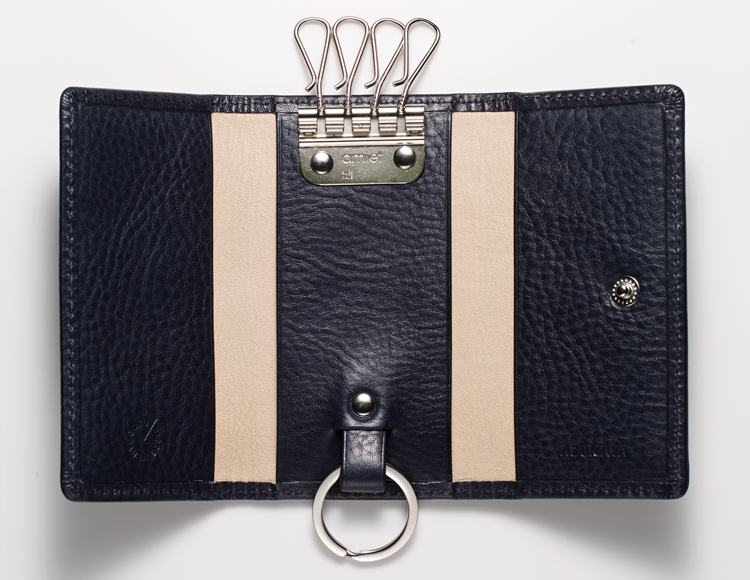 Our excellent materials are provided to us through trusted business partners whom we have cultivated relationships with over the years.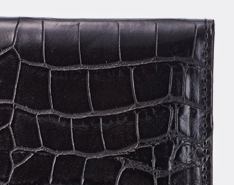 AZUMAYA's Crocodile Leather
AZUMAYA's unique crocodile leather focuses on both the foundation layer and use of a kip tanned with tannin and firmly pressed in order to create a more elegant texture.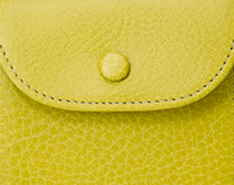 Arizona
This Italian leather is manufactured through a traditional process. Only the finest cowhide shoulder is tanned using tannin made from all natural plants and hand-dyed one at a time to create rich leather that encourages extended use.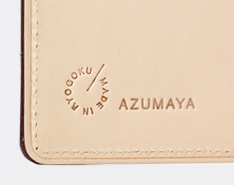 Unstained Leather
This leather, tanned in 100% tannin, originates in Eastern Europe. This sensitive leather may stain from the lightest human touch and therefore, careful crafting requires time and patience. Over time, this leather tans naturally and gradually turns light brown.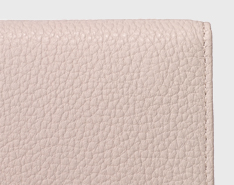 Shrunken Leather
This leather is soft but durable and lightweight.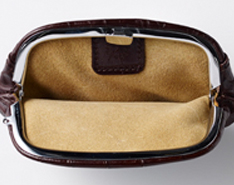 Split Leather
Split leather refers to the layer of leather remaining after the surface layer is teased off. Rather than using cloth, AZUMAYA uses split leather to create a leather-only uniformity.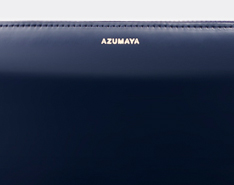 Enamel
Enamel is leather that is tanned and coated with a urethane resin. Enamel typically hides scars and stains on the original leather and masks the surface, but we carefully select quality leather. Enamel is delicate and requires frequent care and treatment. We recommend that you treat enamel with enamel cleaner. We provide cleaning fabric with each enamel product that we suggest you use to clean the surface of the enamel.

We use the YKK Excella, which is known as the lady of zippers for its polished grace and stately look,
and the heavier high-quality double-sided zippers.