The "Maru-A (Japanese Hiragana あ)"
created to commemorate Azumaya's 100th year

The Maru-A pattern portrays the Sumida River's ever changing beautiful expression, under the glimmering light or rain drops or the morning dew. We express our gratitude for having been able to celebrate 100 years right here in Sumida. Yoshioka Co., Ltd. (founded in the 38th year of the Meiji Era; 1905), with their high-quality embossing and screen work, printed the design on fine Italian Leather from MONFRINI, founded in 1898. Our master craftspeople then carefully created the individual leather products, which
received "Sumida Modern" Certification in 2016.
We hope that you will feel warmth and a comforting
nostalgia through our Maru-A
leather products.
These products received Sumida Modern Certification in 2016 and are currently on display at "Sumida Machi Dokoro" on the 5th Floor of the Tokyo Solamachi Building.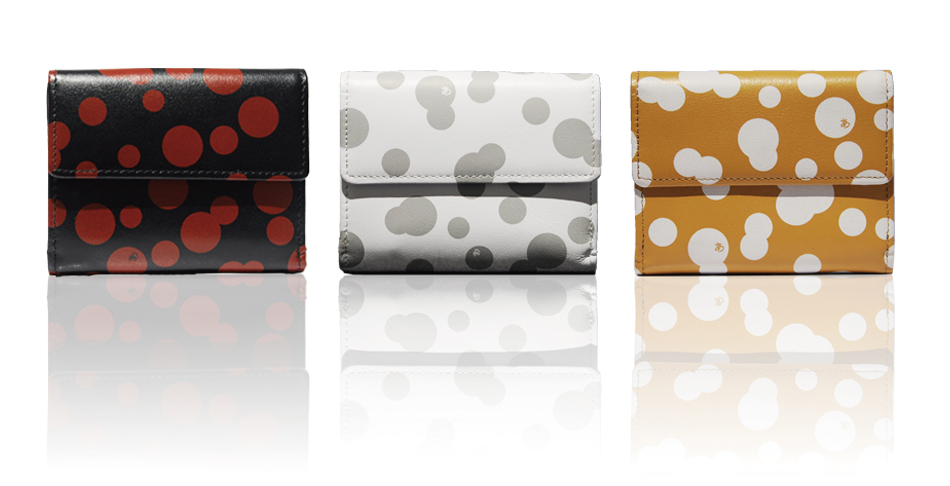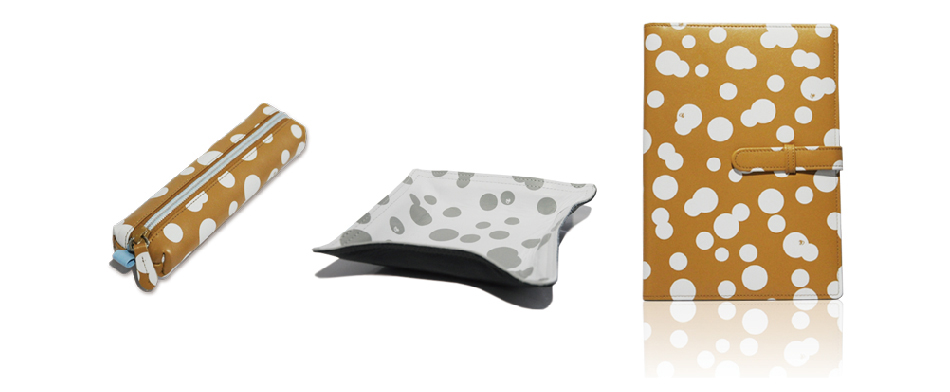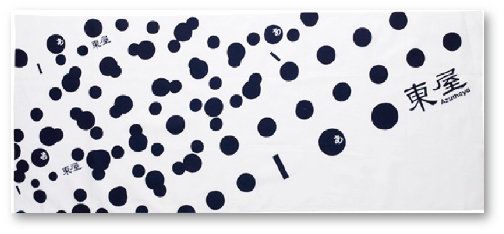 When Azumaya first began, our ancestors distributed Tenugui towels. As our centennial, we designed a new Maru-A Tenugui. Since then, we dye the Tenugui in a different color every year and distribute them as a New Year's greeting.